It is such an honor to be invited into our clients' homes during the holiday season to help them prepare and decorate for this magical, festive season.
We are decorating for a few of our dear clients this week and we have been busy researching for the latest trends and fun holiday décor for the season ahead.
Although I appreciate the current trends and inspirations via Pinterest and my favorite magazines, I do have my favorite holiday décor items that are my go to decorations. To know me is to know I really don't duplicate the same design twice, be it interior design, holiday décor or even a meal for that matter. I may use the same concept but I am always tweaking my design, meal or whatever I am doing based on how I am feeling that day. I love to layer and adjust items until I feel it is just right.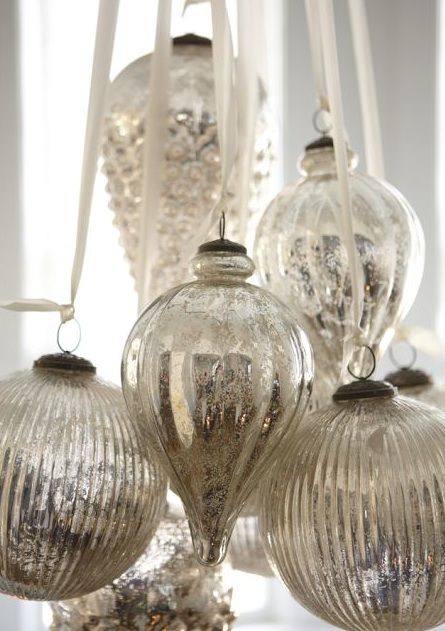 One of my favorite go to holiday décor items includes mercury glass (love it in all forms). I think I love it because I love vintage inspired EVERYTHING. It makes me feel like it tells a story and when the light hits it just right, it is dazzling and it just makes me so happy!
I am pretty smitten with snowflakes this season. The hand cut snowflakes at Roger's Garden are amazing and I am OBSESSED! They are so cool and unique and I just love the individual character they each have.
Well, mistletoe is a classic and I never get tired of it. It looks so great paired with mercury glass, too, don't you think?
Off to decorating and other fun stuff…
Happy Designing!
Xo,
Serendipite
images via Pinterest